Tripawds is a user-supported community. Thank you for your support!
Yesterday marked 1 whole month without Zuki physically by my side, there are good days and tough days, days when every little thing reminds you that they are not there. I have taken comfort in surrounding myself by all the beautiful pictures I have of him because then the memories that are stirred up are of the wonderful times we had and not of those final days. His bed is still in its place (at Christmas it gets put next to the Christmas tree and Phoenix likes to take pride of place on it now) and his food bowl still in its spot in the utility room – some people probably think this is a bit silly and I'm sure a day will come when I feel right moving them, but for now they stay, I want him to know he still has a place in our home and our pack.
We brought him home just 4 days after his passing and he has taken pride of place.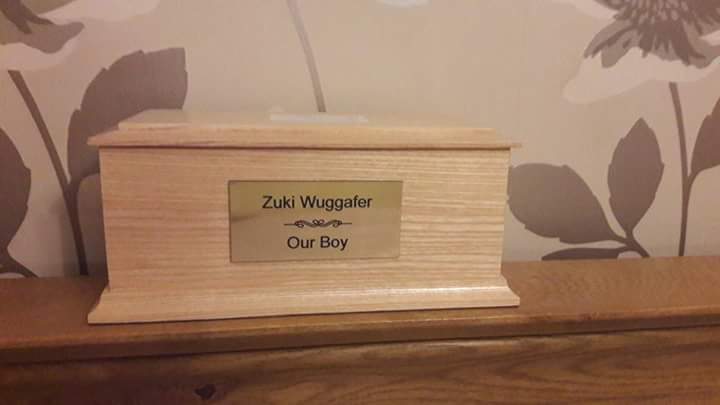 I also got a photo book made up (1 for us and 1 for my parents) that has all my favourite pictures in there, that tells his story and makes me smile. Here's a couple of screen shots of my favourite pages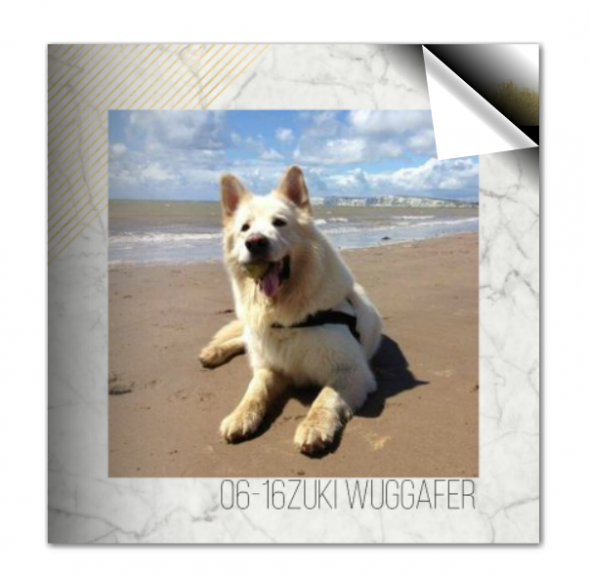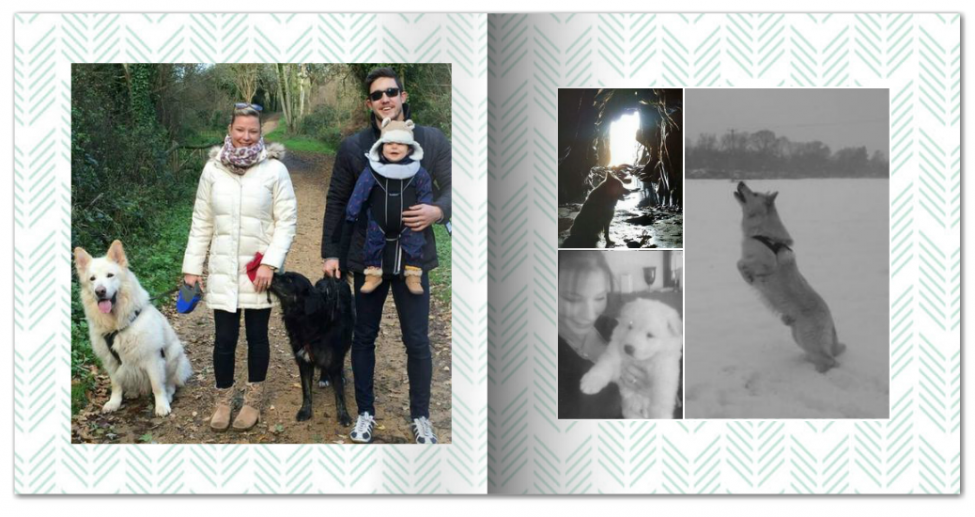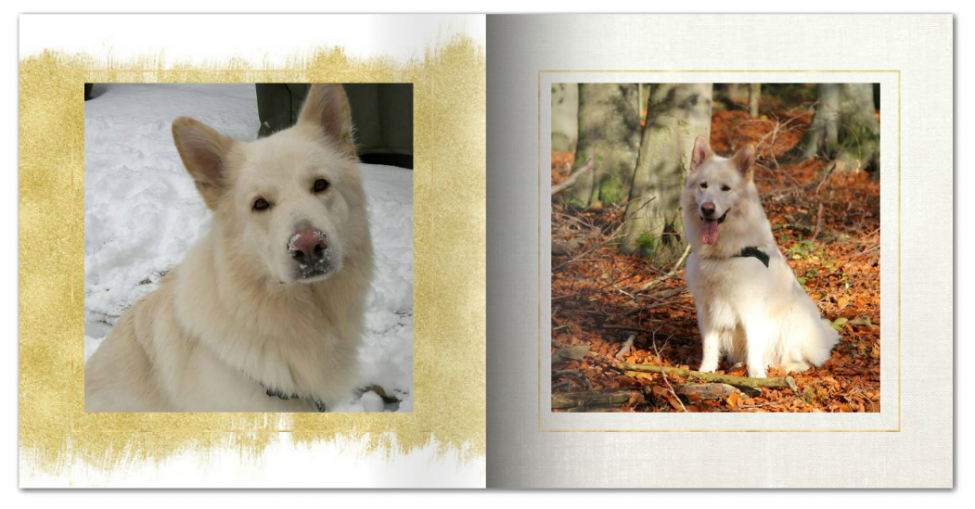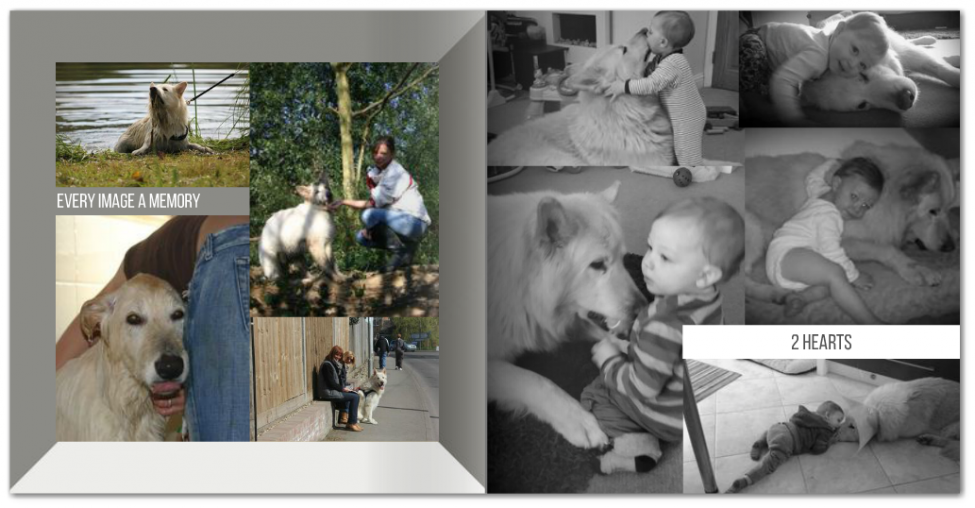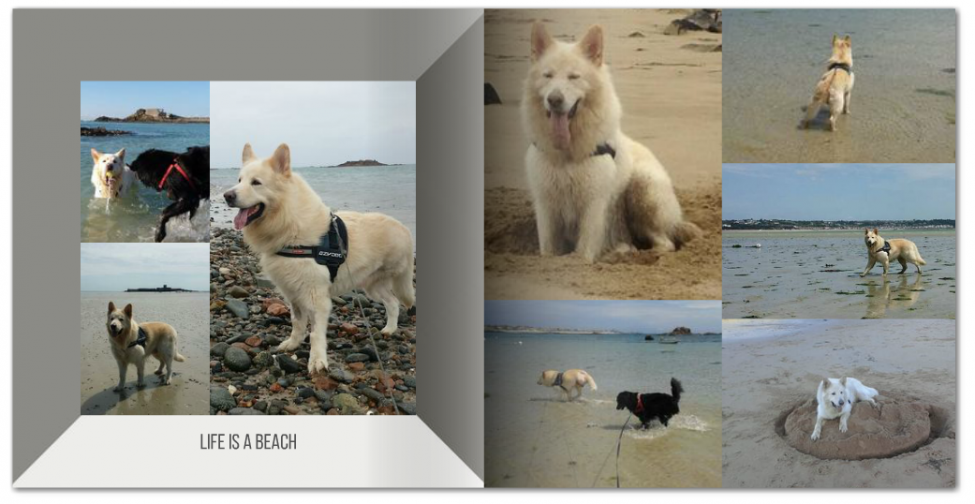 We have a large canvas of Zuki at the top of our stairs just outside my sons bedroom. He's only 21 months old but every morning and every evening as I carry him to or from bed, he looks up at that picture and blows Zuki a kiss. It absolutely melts my heart, they had a wonderful bond. When Kaydn is old enough I will show him this book and tell him the story around every one of these pictures, every image is a memory to share. We'll laugh and we'll cry and we'll be inspired. Zuki will live on way beyond his physical years.
Zuki – I miss you my boy, I hope you are looking down on us,  happy and content with the loving and united family you helped create. You influenced me in ways you probably will never understand, you helped to shape me into the woman and mother I am today and I hope I make you proud. Big kisses my soppy bear xxxxxxx