Tripawds is a user-supported community. Thank you for your support!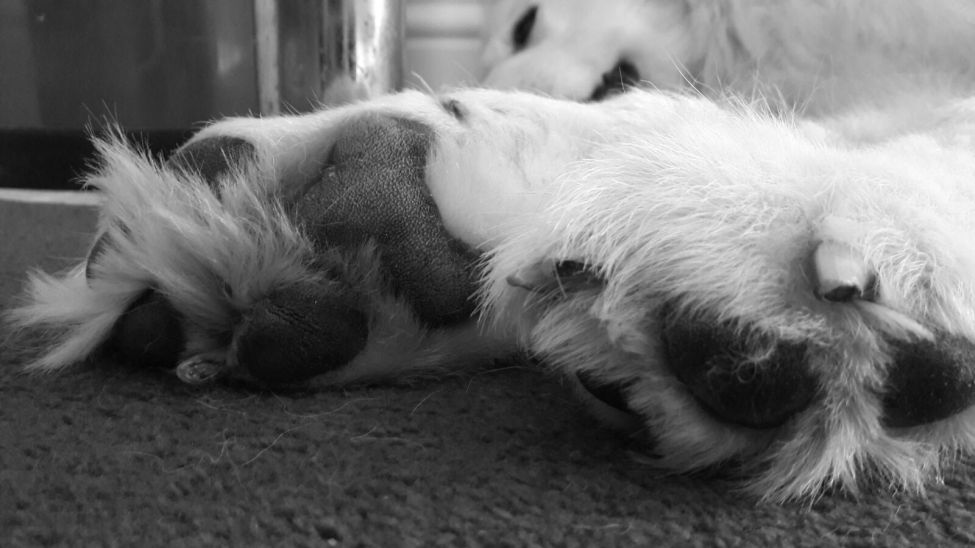 30/09/06 – 11/11/16
Yesterday we said our final I love you's and good bye's to my sweet gorgeous boy. He fought so hard to stay with us but in the end his body just let him down. All the vet advise and treatment wasn't helping and whatever it was that was destroying wugs from the inside was just too strong for us to beat. We were all cuddled in with him to send him on his way. I just hope he knew how special he was. I know every dog is unique and wonderful but for me Zuki was always just on another level, so in tune and intuitive. I'm going to miss him so much but I had to do the right thing for him and put him out of his pain and worry.
We're not 100% sure what paralysed him. A ruptured disk is probably the main culprit but only an MRI could diffinitivley tell us and we just don't have that machine in the channel islands. My vet did xray him yesterday evening though and did confirm signs of metastasis in his lungs. So regardless of if we had had an option to operate on his spine, within a matter of weeks his lungs would have given up to the cancer. I know I made the right decision yesterday, it's just so incredibly quiet around the house now and I'm lost with what we do now to try and fill the huge hole in our family and in our hearts…..
Keep thinking just be more dog….. but it's hard today to hold back the tears, so many memories both good and bad (he had a tough year). So many more things I wanted to do with my boy, little things he won't be here any more for.
Again we have to find our new normal as I know life will just never be the same again.
With all my heart and soul Zuki, just know how special you were.
Always & Forever xxxxxxxxx