Tripawds is a user-supported community. Thank you for your support!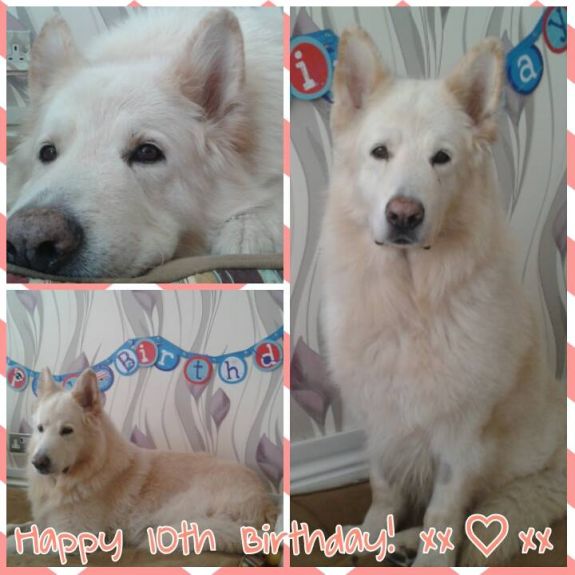 Well yet another reason for celebration! On the 30th September my baby boy turned 10, and after the year he has had it definitely deserved a party. We spoilt him rotten with love and toys and of course treats! I think he enjoyed himself, he absolutely knew the day was all about him and lapped it up. Its so fantastic that after all the fears and worries we had about what his life would be like after his cancer diagnosis that we can have days (and we are so fortunate to have lots of them) when his illness is a distant thought.
Me and my little boy had great fun baking doggy cupcakes for Zuki and his sister Phoenix. Once Zuki had blown out his candles (with a little help obviously) they both devoured their steaks and sausages!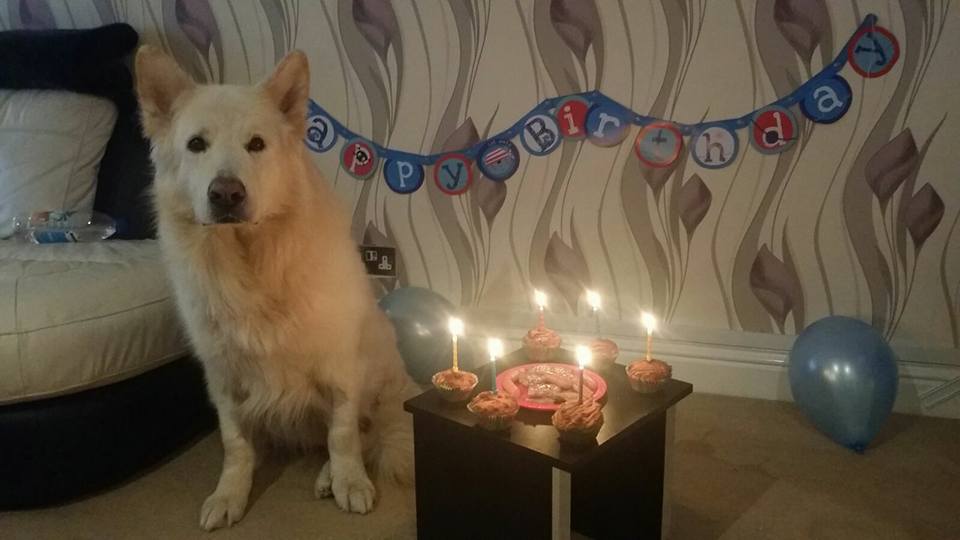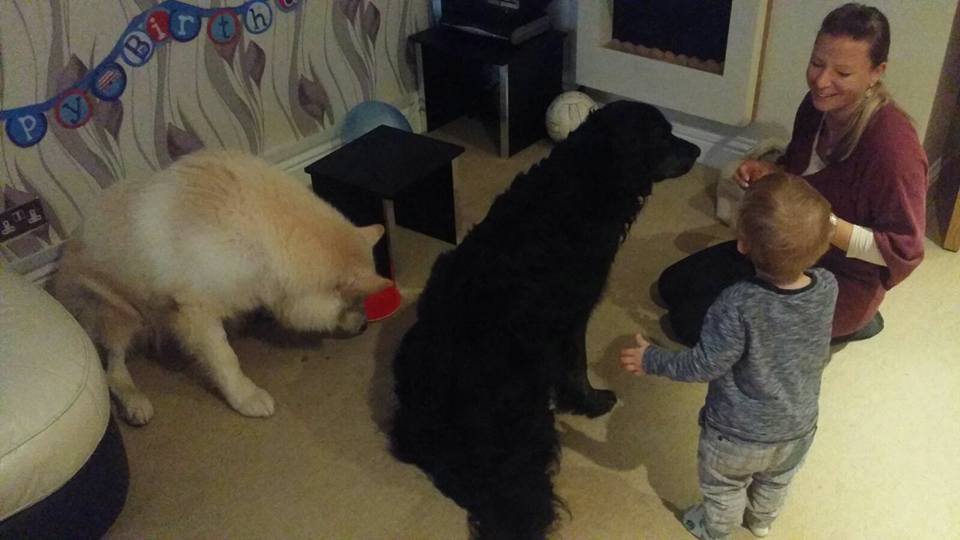 Here's hoping we get many more times when we can create these wonderful memories with our beloved friends. Zuki really is the centre of our family and I treasure every special day I get the honour of being his mumma.
Love you baby boy xxxx